There's one thing that unites everyone who works at PetSmart: we all love pets. Cats, dogs, goldfish, parakeets, hamsters – you name it, we love them. Every day, we bring our passion together to create something amazing: a place for our many best friends to be healthy, happy and to keep those tails wagging!
When you work with us, you'll discover that we love our people, too. Whether you're based in a store, distribution center or in our Canadian home office, you'll find yourself inspired and empowered to go further, reach higher and really make the most out of your career with PetSmart.
Who We Are

Discover the values that drive the experiences we create for pets and pet parents.

PetSmart Gives Back

See how pets help inspire us to be generous and giving in our communities.
Buy a Bag, Give a Meal
To celebrate our 30th anniversary, PetSmart came up with a little idea that will make a big difference for pets in need.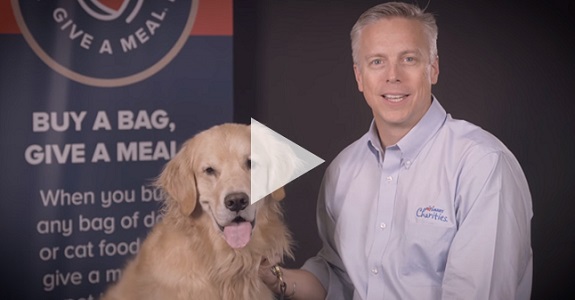 Join our Talent Community
Select the area you're interested in, and we'll keep you up to date with our new opportunities.