Imagine a place where everyone shares your passion for pets, and your love of doing a great job. Imagine the close collaboration you'd experience, and the outstanding results you'd produce. Now stop imagining - because such a place exists, and it's right here in our Phoenix home office.
Working in our Home Office
Everyone who works in our home offices in the U.S. and Canada has taken our mission statement – for the love of pets – to heart. After all, every decision we make directly impacts the lives of pets far and wide, so it's no surprise that they feature pretty high on the agenda. We've even created a pet-friendly campus – meaning you'll often be sharing office space with some of the cutest and most inspirational creatures around. We're sure you'll agree that corporate careers really don't get much better than with PetSmart.
Home Office areas of Opportunity:
Life in Phoenix
Beautiful sunshine. The great outdoors. World-class attractions. What's not to love? As the fifth-largest metropolitan area in the United States, Phoenix has a lot to offer.
With nearly 300 days of sun and an average yearly temperature of 72.6 degrees, Phoenix is an ideal home for nature lovers, active families, and sports enthusiasts. Living here means you'll enjoy a wide range of unique restaurants, world-class shopping destinations, nightlife options, and much more.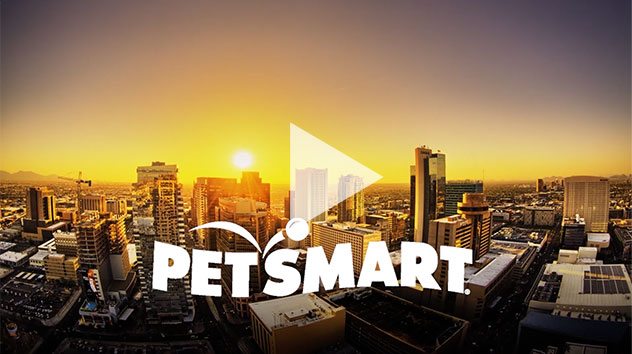 Don't forget to check out nearby attractions and make any weekend a getaway.
One hour to Sedona's red rocks
Five hours to the beaches of Mexico
Two hours to Flagstaff's ski slopes
Five hours to Las Vegas
Three hours to the Grand Canyon
Six hours to San Diego beaches
What I love about PetSmart is that you don't just come to an office, you come to a community in a lot of ways. We all share that fundamental passion for pets and it really brings us together.
Chris
Director of Compensation
Office Amenities & Events
Working here means you'll be able to enjoy our:
Pet-friendly work environment
Onsite dog park
'Top Dog' Fitness Center
Lil'Paws Child Care
Great work-life balance
Family BBQs
'Sit & Stay' Café
Volunteer events
Starbucks Cart
Associate resource groups
Rewards & recognition programs
Halloween festivals with costume contests for kids and dogs
Associate Resource Groups

Just like we are proud to serve all types of pets, we are proud of all the diverse people who work with us. Our internal associate resource groups help us highlight different perspectives and help everyone to feel welcome at PetSmart.
Pride at Work focuses on creating a more equitable and safe work environment for our lesbian, gay, bisexual, and transgender (LGBT) associates
StartSmart focuses on developing and supporting our young professionals
W.I.S.E. (Women Inspiring Strength & Excellence forum) focuses on advancing women's careers through education and networking opportunities
Mentorship Circle focuses on career and personal development through mentorship sessions lead by senior leaders
Career Development
PetSmart values growth and career development of our associates. We offer a variety of robust training opportunities – including self-paced learning, instructor-led sessions, and on-the-the job development activities. Associates are encouraged to partner with their leader to create individual development plans tailored to specific career goals that allow them to reach their highest potential!

a